Aiming to be
"the Leading Excellent Global Medical Device Company"
NSK will celebrate the Company's 100th anniversary in 2030. With this approaching milestone year, the Company's vision has been outlined in "VISION2030."
In 1930, Keiichi Nakanishi started Nakanishi Manufacturing in Kanda Toshima-cho, Tokyo (currently near 2-chome Higashikanda). Since the Company's founding through the present, the Company has "continued to contribute to people's health." And so, the Company will celebrate the milestone year of the Company's 100th anniversary in 2030, with the long-term vision, "VISION2030," established towards this. NSK aims to be the Leading "Excellent Global Medical Device Company."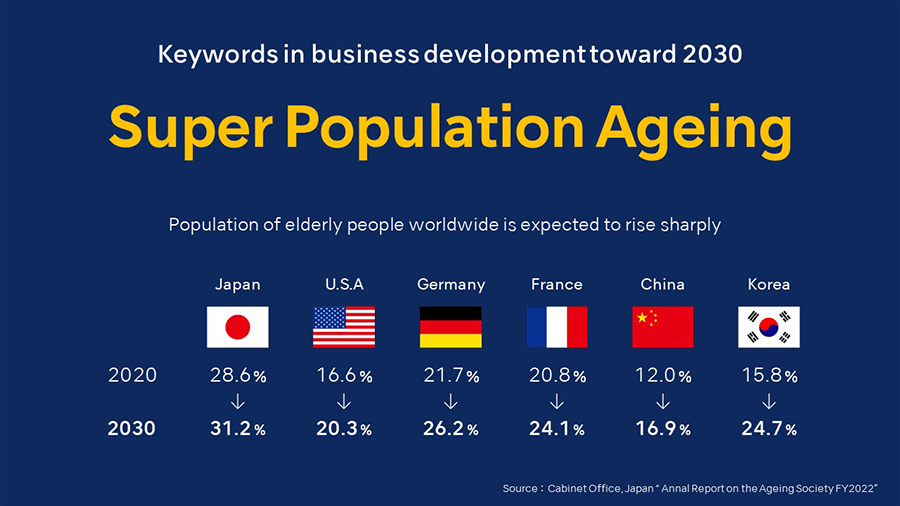 According to the "Annual Report on the Ageing Society" published by the Cabinet Office, the percentage of Japan's elderly people (65 years and older) has already surpassed 28%, and is expected to exceed 31% in 2030. This trend of super-ageing is not only limited to Japan; in fact, the same thing is progressing in every country around the world, with the progression of aging occurring in developed countries as well as in developing ones. This mega-trend of "super-ageing" will be an important keyword for the business development of NSK.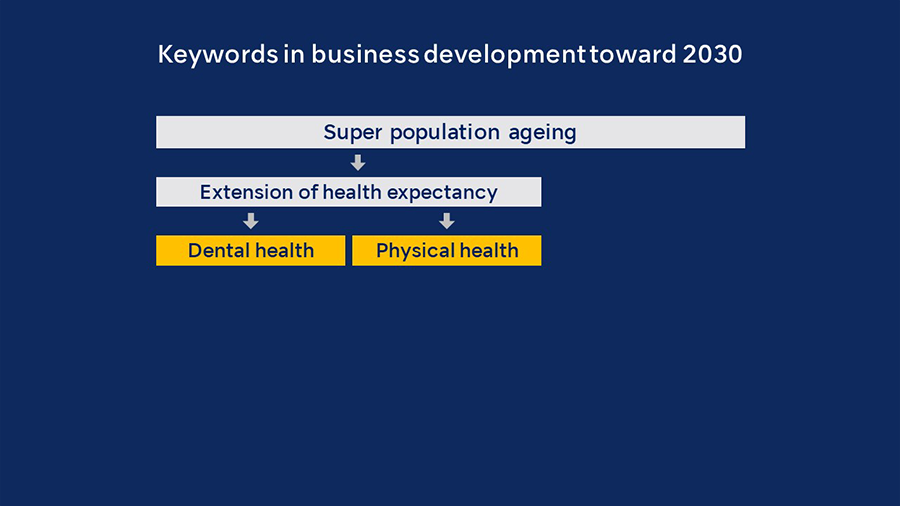 With this "super-ageing," an important challenge will be "the extension of health expectancy." Health expectancy refers to the period of a healthy life without limits to everyday life. Recently, the difference between average life expectancy and health expectancy has expanded. That elderly people can continue to live a healthy life is directly linked to individual happiness and will also lead to reducing social costs. "Dental health" and "physical health" will be key drivers in "the extension of health expectancy." Not only do healthy teeth allow the joy of eating, they are also indispensable for the enhancement of health. In addition, with age comes the wearing down of bones and joints, and NSK believes maintaining one's body, including surgeries, will become important.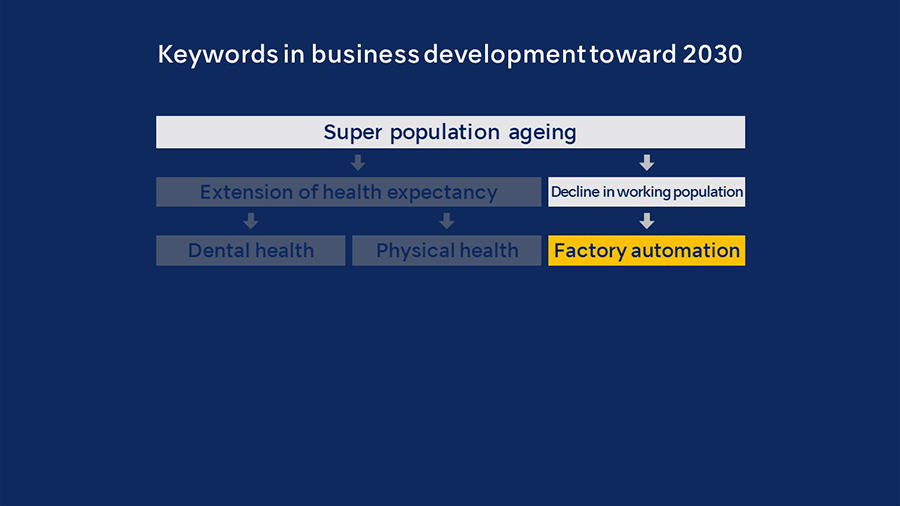 Furthermore, there is the problem of "a decline in the workforce" caused by super-ageing and declining birthrate. The theory goes, for a company to grow in a sustainable manner, the scale of business must expand, i.e., the number of workers must increase. However, the point where there is a decline in the workforce has currently been reached, and there is the heavy burden of hindered business growth as a result of companies not being able to secure human resources. "Factory automation" will be a key driver in responding to this problem of a decline in the workforce. In order to expand the scale of business without increasing the number of employees, efficiency on the factory floor is incredibly indispensable, and as a result, NSK believes that "manpower reduction" and "automation" will be promoted in production processes.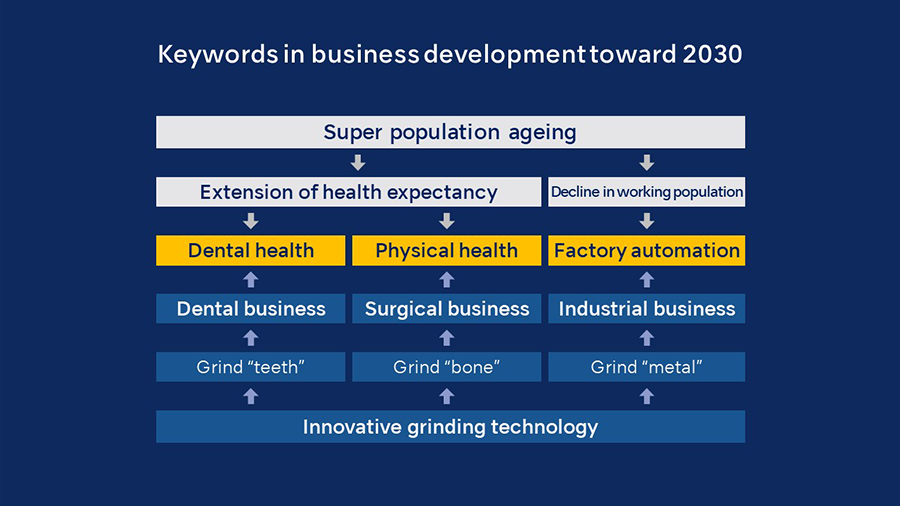 Through products created with NSK's "grinding technology," a core technology, NSK will provide solutions addressing the social needs of "dental health, "physical health," and "factory automation." This also embodies the mission, "To create 'brilliant progress' via 'innovative grinding technology,'" and NSK will continue to make significant contributions towards realizing a beautiful future through promoting business.